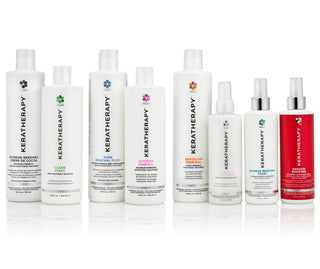 PROFESSIONAL TREATMENTS
Our professional keratin smoothing & conditioning treatments provide unparalleled shine, strength, condition & manageability all while improving the look, feel and behavior of hair!
KERATIN
Healthy hair requires healthy keratin content, without it hair becomes dry, weak, and frizzy.
DEFICIENCY
Adding chemical, mechanical, and thermal stress further depletes keratin in the hair.
REPLENISHMENT
KERATHERAPY provides keratin replenishment to address this universal problem.
FOR ALL
KERATHERAPY offers comprehensive products for all so everyone can experience healthy hair.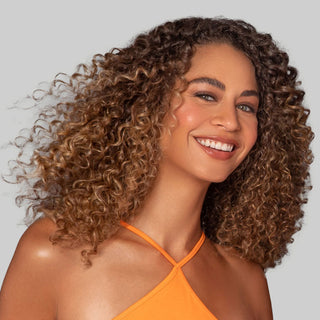 SMOOTHING ≠ STRAIGHTENING
WHAT DOES SMOOTHING REALLY MEAN?
Shinier, longer lasting color
Elimination of frizz
50% faster overall finishing time
Stronger, healthier hair
Immunity to humidity
Incredible manageability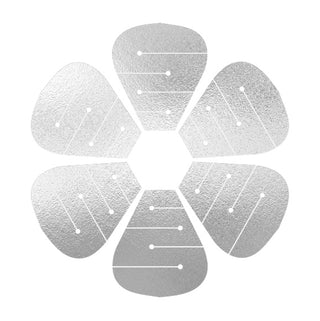 KERABOND™
PROPRIETARY TECHNOLOGY
The benefits of smoothing are the result of our key ingredient keratin, delivered to the hair using our exclusive KERABOND Technology.
KERABOND combines keratin with each product's specific group of botanicals, organics, and conditioning agents and delivers them to the areas of your hair where they are needed most!
Curl control, enhancement, or reduction
Choose from our 7 Professional Smoothing Treatment formulas to cater to everyone's needs. Achieve varying degrees of curl reduction, from no reduction up to the maximum possible without breaking disulfide bonds, with either our traditional or formaldehyde-free keratin smoothing treatments.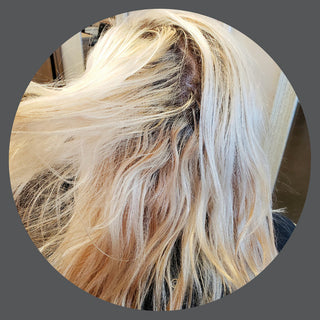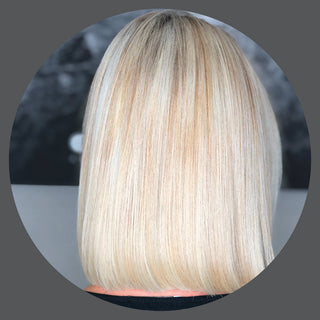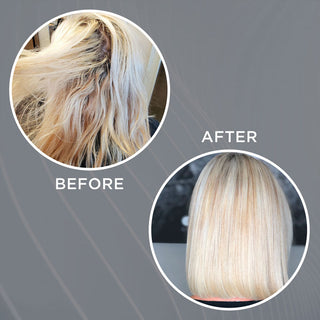 Pure Renewal Plus+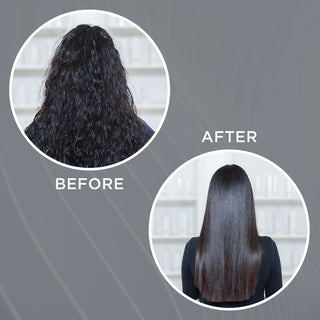 Express Renewal Plus+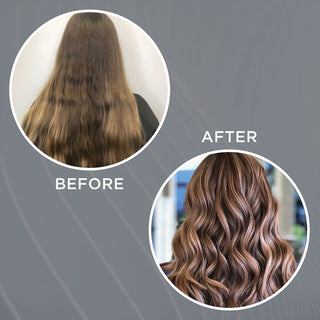 Extreme Renewal
Color Lock & Smooth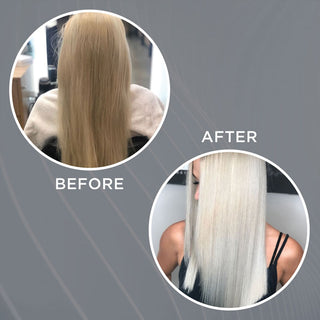 Brazilian Renewal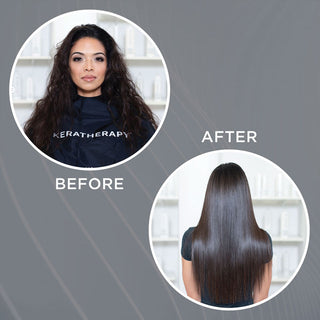 Extreme Renewal
Creme De Cocoa
PROFESSIONAL KERATIN SMOOTHING & CONDITIONING SERVICES
All results are dependent on the formula used, hair texture, and application method. Each treatment results in frizz-free, humidity-resistant, stronger, shinier, healthier hair with unparalleled manageability.
**Curl reduction and longevity of treatments are determined by existing texture, porosity and chemical history of hair, in addition to formula used, application process, home care regimen, etc.
Professional Vegan Smoothing & Conditioning Treatments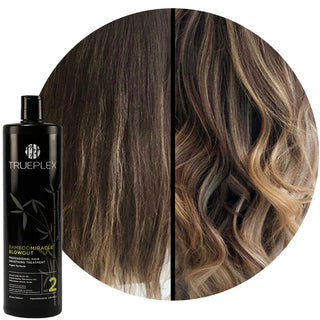 BAMBOOMIRACLE BLOWOUT
BambooMiracle Blowout is a maximum-strength VEGAN smoothing treatment with tropical oils, butters, and extracts. It combats frizz, curl, and volume while boosting shine and manageability. This treatment deeply moisturizes for 12-16 weeks. Its star ingredient, bamboo extract, offers anti-aging benefits and is a rich source of hair-strengthening silica. Experience the power of BambooMiracle Blowout, free from animal-derived ingredients and cruelty-free.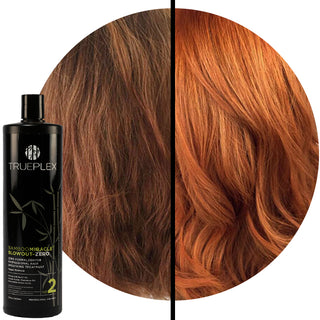 BAMBOOMIRACLE BLOWOUT-ZERO
BambooMiracle Blowout-Zero is a powerful VEGAN smoothing treatment enriched with tropical oils, butters, and extracts. It effectively reduces frizz, curl, and volume while enhancing shine and manageability for up to 3 months. Featuring eco-friendly bamboo extract with potent anti-aging properties and the highest concentration of silica for hair integrity. BambooMiracle Blowout Zero nourishes and strengthens hair strands with its unique formula. Free from animal-derived ingredients and cruelty-free. No Thioglycolate, Sodium Hydroxide, or Formaldehyde.