- Lightweight, leave-in spray conditioner that helps tone brassiness in blondes & grays
- Seals cuticle, adds shine & detangles
- Violet base for instant toning of brassiness on blondes and grays
- Lightweight, leave-in spray conditioner that helps tone brassiness in blondes & grays
- Seals cuticle, adds shine & detangles
- Violet base for instant toning of brassiness on blondes and grays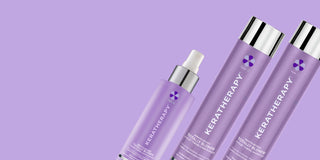 Blonde+Keratin
Keep it blonde! Designed to kick brass (or neutralize brassiness) on blonde, gray and highlighted hair, our Blonde Collection is powered by highly effective ingredients like Willow Bark Extract to strengthen and protect hair from harmful chemicals, Collagen to improve strength and elasticity, and Jojoba Oil, Argan Oil and Aloe Vera to heal and repair. Together they brighten and cleanse without stripping moisture, revealing cooler tones, amazing shine and refreshed vibrancy.

Coupled with KERABOND Technology, a proprietary, high-performance keratin formulation designed to replenish keratin, fortify strands, and protect from future damage, the results are shiny, stronger, more manageable, blonder, healthy hair.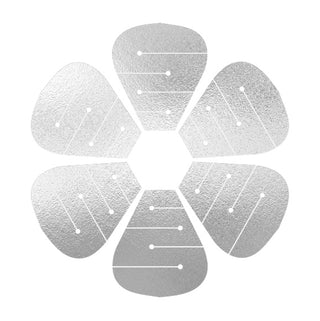 KERABOND™ PROPRIETARY TECHNOLOGY
All KERATHERAPY Home Care Collections feature our exclusive KERABOND Technology which combines keratin with each product's specific group of organics, botanicals, amino acids, and conditioning agents. This super-conditioning complex is delivered to the areas of the hair where they are needed the most.