BAMBOOMIRACLE SMOOTH & REPAIR CONDITIONER
Pretty good!
This shampoo and conditioner set has a very nice fresh smell, not strong at all, so if you like subtle smells, it's for you. I also love that the shampoo doesn't make my hair feel dry at all after rinsing it out.
The only thing I slightly dislike about this product, is that it's very very thick. When you rub it in between your hands to lather, it gets thicker and harder to rub, I have to add a little water to my hand to get it to rub better.
I dont know if that's a good or bad thing quality wise, it's just a little annoying to me.
Otherwise I do like this product, and I would purchase it again :)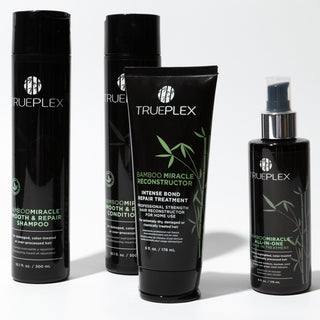 KERATIN-INFUSED
TRUEPLEX BAMBOO MIRACLE
Our Bamboo Miracle Vegan Collection offers 2 Professional Vegan Smoothing & Conditioning Treatments plus 4 unique, Vegan Home Care products that can completely transform even the most damaged hair with repeated use.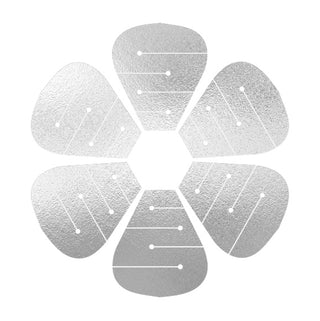 KERABOND™ PROPRIETARY TECHNOLOGY
All KERATHERAPY Home Care Collections feature our exclusive KERABOND Technology which combines keratin with each product's specific group of organics, botanicals, amino acids, and conditioning agents. This super-conditioning complex is delivered to the areas of the hair where they are needed the most.
BAMBOOMIRACLE SMOOTH & REPAIR CONDITIONER
Pretty good!
This shampoo and conditioner set has a very nice fresh smell, not strong at all, so if you like subtle smells, it's for you. I also love that the shampoo doesn't make my hair feel dry at all after rinsing it out.
The only thing I slightly dislike about this product, is that it's very very thick. When you rub it in between your hands to lather, it gets thicker and harder to rub, I have to add a little water to my hand to get it to rub better.
I dont know if that's a good or bad thing quality wise, it's just a little annoying to me.
Otherwise I do like this product, and I would purchase it again :)